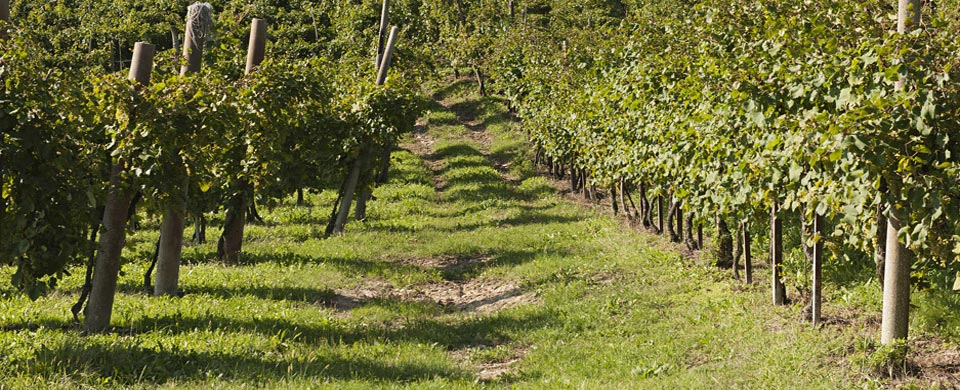 Wherever one looks, is a succession of terraced vineyards , obstinate and patient work of men to subdue an environment that is difficult to cultivate, but extremely favorable from the point of view of the quality of the land and the goodness of the climate. Historically in these lands Venetian nobles loved to spend the summer to escape the heat lagoon.
In viticulture is recognizes not only the outer profile, but also the cultural identity of a whole
country, which has its roots in a distant time, as documented by numerous scholars who recognize in the Prosecco wine known since the times of the Roman Empire, "The Pucino".
And if you look up a little, have a look at the unmistakable silhouette of the church of San Vigilio that dominated for a thousand years and still stand today to protect Col San Martino and the valley at its feet.
View the map of our vineyards.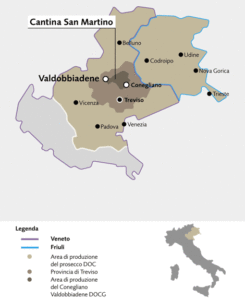 Some of the wines produced in our vineyards Millesimato e Prosecco D.O.C.G.